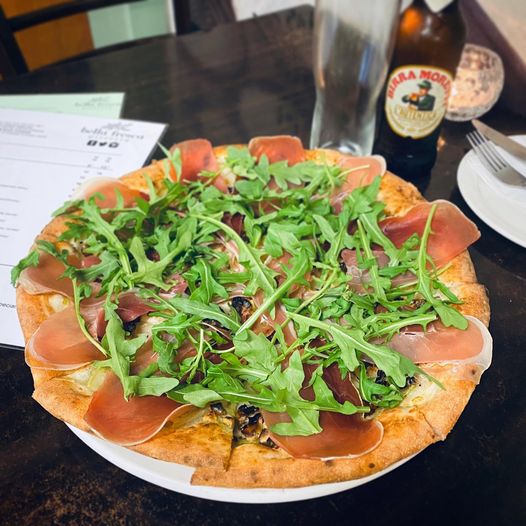 Prosciutto, Pear and Walnut
Provolone, fresh Pear 🍐 & Walnuts on an Olive Oil base, topped with Prosciutto and Rocket! It's a fan favourite of some of our much loved regulars and is a light & delicious treat!
For dessert try an apple pie dessert pizza! 🍏🍨🍕🍨🍏 Haven't saved enough room then grab a sneaky Affogato ☕🍨🥄😋
We're open Wednesday to Saturday from 5pm, Pickup and dine in, we recommend calling ahead as wait times vary. Phone 0497 220 199.
Thanks for your support and look forward to seeing you all soon! 🙏❤️🙏❤️🙏