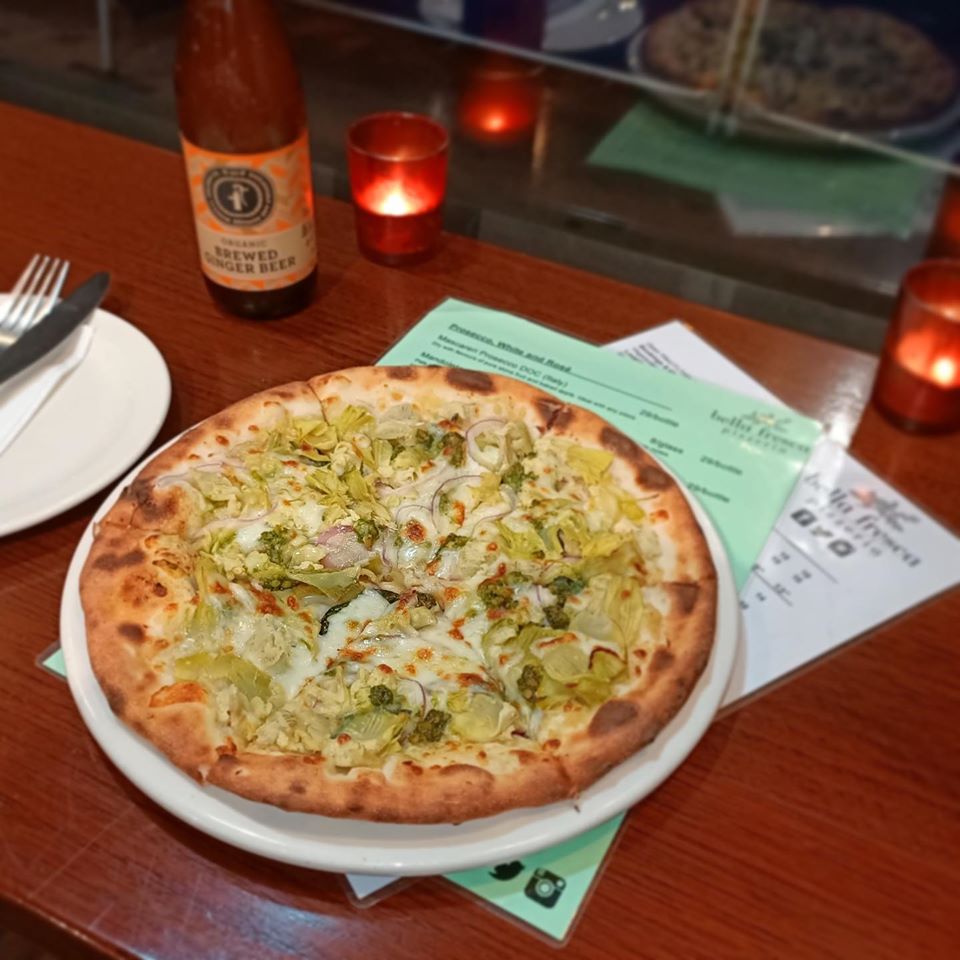 Artichoke, Pesto, Red Onion and Basil on Garlic Base
Buonasera pizza lovers! Happy New Year! We're looking forward to stoking the fire for a fresh year! 🔥🔥🔥
We're starting the year off with a green & garlicky special: Artichoke, Pesto, Red Onion and Basil on Garlic Base!
It's super green with a great fresh crunch and a big hit of garlic 😋
For dessert there will be 2022's first Bella Tiramisu especially for everyone who's been missing it over the break! ☕🍰🍓😋
We'll be open Wednesday to Saturday from 5pm for pickup and dine in. Check ins and Certificates mandatory. Bookings and orders can be made by calling 0497 220 199.
Thanks for your support and look forward to seeing you all soon! 🙏❤️🙏❤️🙏️ ️