Green Curry, Water Chestnut, Onion, Mushroom and Capsicum with Yogurt and Papadum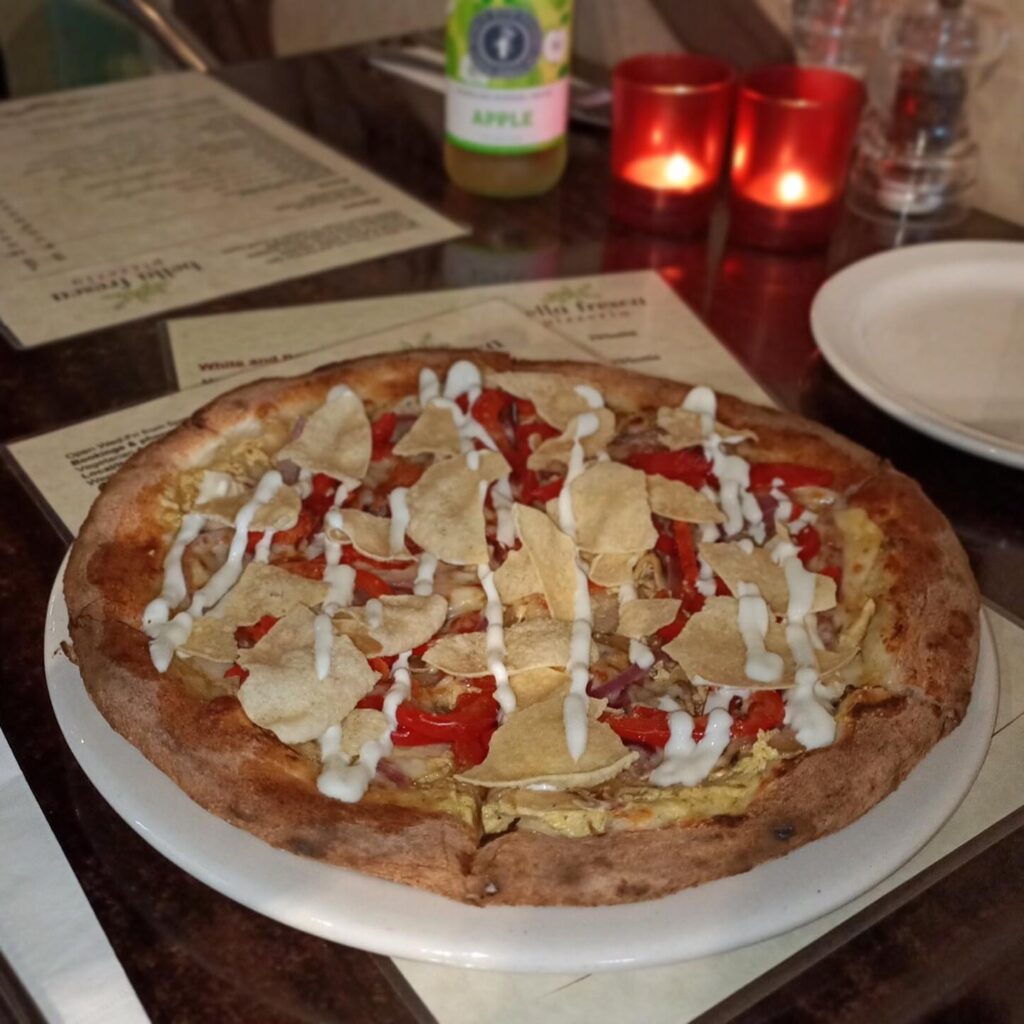 Buonasera pizza lovers! How is it December already?!?! But the new month brings a brand new special! 🙌
We've been experimenting and creating a new cultural fuzion: Green Curry, Water Chestnut, Onion, Mushroom and Capsicum topped with Yogurt and Papadum!
The green curry base brings some spice and combines with the other toppings for a multicultural delight!
For dessert there'll be homemade tiramisu (sorry to those who missed out last week…), tartufo, baci, and delicious dessert pizzas! 🍨😋🍨
We'll be open Wednesday to Saturday from 5pm for pickup and dine in (Check ins and certificates are mandatory). Bookings and orders can be made by calling 0497 220 199.
Thanks for your support and look forward to seeing you all soon! 🙏❤️🙏❤️🙏️ ️